Moored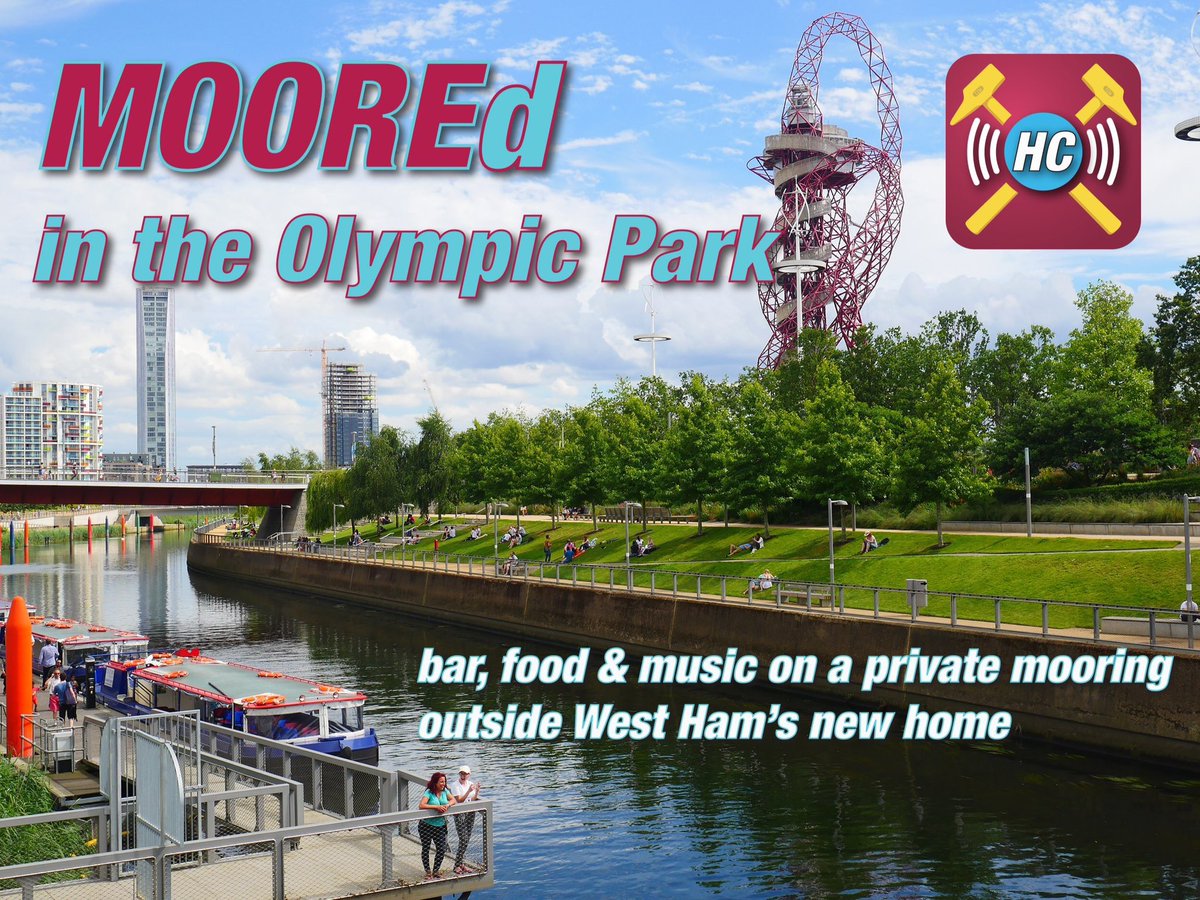 Before and after every West Ham United home match, you can visit our riverside boats which is licensed with food on sale as well. All games are ticketed and can be purchased via the forum here
http://hammerschat.com/viewtopic.php?f=16&p=19179#p19179
(need to be registered to view this part of the Hammers Chat forum).
Ticket prices vary but all information, including times, are available on the forum and done on a game by game basis. Notice will be given, via our social media channels, on when ticket booking threads will go up on the forum to allow members to purchase tickets.
Children are welcome.
Any further questions then you can contact us on the forum !
We look forward to welcoming and meeting as many West Ham United fans and Hammers Chat forum members as possible over the season!!
Thank you for your support!
COYI