Search found 120 matches
Tue Jan 16, 2018 7:02 pm
Forum: Football Talk
Replies: 202
Views: 2383
Good post on the BBC live feed.... The Derek Smalls Derby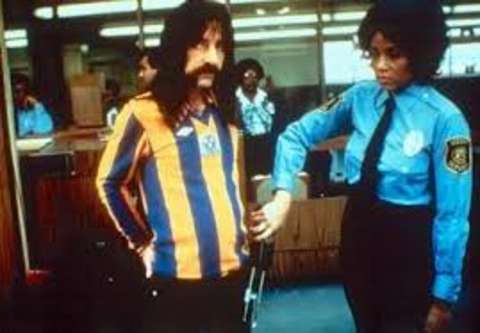 Fri Jan 12, 2018 7:14 pm
Forum: Football Talk
Topic: Please let it not be true
Replies: 37
Views: 1089
Predictable response from the club but how the hell can it be enforced effectively ? OK the bloke can't order tickets himself but what's to stop him getting tickets via a mate, assuming he has any of course, or on the black market ? I'm assuming we haven't got face recognition software installed at...
Sun Jan 07, 2018 9:32 pm
Forum: Football Talk
Replies: 14
Views: 309
The 3rd Round draw day and 3rd round day have always been my favourite days of the season too. It used to mean more but the potential for an 8th or even 10th tier team to meet a top tier team can hardly exist in any other major sport and it always throws up good stories. Well done Coventry and Newpo...
Thu Jan 04, 2018 11:35 pm
Forum: Football Talk
Replies: 301
Views: 2973
Under Moyes we have shown we can defend well.... v City, Chelsea, Arsenal and Tottenham. When we play against teams where there is more obligation to attack, our defence gets stretched and exposed on the break, when we've been attacking or have a corner and concede possession. I assume being younger...
Mon Jan 01, 2018 11:22 am
Forum: Football Talk
Replies: 10
Views: 351
Was that a little joke to post a picture of Richard Madeley for an article about ref Robert Madley I was in Richard Madely's class at school and he was a plonker then too... didn't need to see his picture on here! But for all (both) of his fans, here's a picture of him as a young man for our school ...
Wed Dec 20, 2017 8:02 pm
Forum: Football Talk
Replies: 27
Views: 508
I remember me and my dad going to that match, the train full of hammers. When we scored the tunnel end was rocking and you could feel the steps underneath you literally bouncing. I remember Paul Allen being brought down by willie young and biting my fingernails down to fuck all waiting for the fina...
Tue Dec 19, 2017 7:03 pm
Forum: Football Talk
Replies: 36
Views: 576
Given the trophies they put on the table at home and in Europe, Liverpool in the 80's were the best in my lifetime (which started in the mid 50's). A ruthlessly efficient well balanced team from front to back, mixed flair with mild thuggery. City are fabulous right now, and I'm happy for them and th...
Sun Dec 17, 2017 9:01 pm
Forum: Football Talk
Replies: 261
Views: 2962
For the win at Wembley I think we changed 9 versus the previous league game whereas the home team only change 5 versus their previous league game... so our squad has some depth and there is reason for optimism.
Sun Dec 17, 2017 8:58 pm
Forum: Football Talk
Topic: Bans
Replies: 23
Views: 573
I thought Glenn Murray's effort for Brighton was more cheating than Lanzini... yes, Lanzini went down untouched but I'm prepared to think he was expecting his legs to be scythed from under him and it was a bit of self preservation. Murray consciously pushed his leg back between the defender behind h...
---