Posts: 5222
Joined: Thu May 26, 2016 8:17 pm
Location: we are all we got we are all we need
x 185
West Ham could launch Wilson enquiry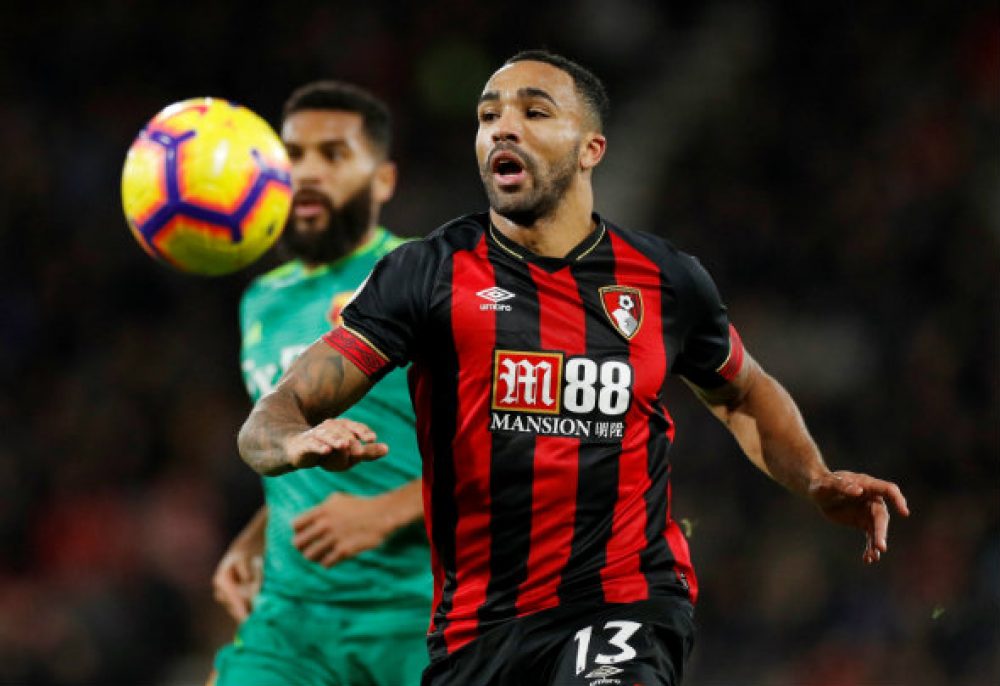 https://foreverwestham.com/2019/01/blog ... n-enquiry/
who would you realistically replace him with?
---
Posts: 3000
Joined: Wed Jun 01, 2016 7:49 am
x 84
x 430
Another one that misses too many games

Also massively overrated
---
Really ? not one I would like at the LS , but if MP wants , MP gets . Me I want younger more talented prospects with potential like Maxi Gomez , Krzysztof Piatek , Luka Jovic and one that may surprise a few Nicolas Pepe , as he is predominately a wing . And not forgetting our own Silva .
---
If Arnie goes......

In silva.....as he is the next Cottee type. I would prefer youth striker with proven goal-scoring so why not.
---
no thanks, we should look for better
---
Until MP starts to fail miserably in the transfer market I'll support his judgement.
Jurgen Klopp's teeth are giving me a migraine
---
Must say I have to agree !. Though this one we actually know about that is why I have my reservations .
---
They could launch a Harry Kane enquiry. It's a free world.

Doesn't mean anyone would tale it seriously though.

And as someone else said, he's way over-priced. And a fucking cheat.
The cheque's in the post. Honestly.
---
Posts: 3955
Joined: Thu Jun 29, 2017 4:05 am
Location: Brasil
x 908
x 720
BoleynBadges

wrote:

↑

Sat Jan 12, 2019 5:25 pm

who would you realistically replace him with?
I would think whoever it is will be a relative unknown. When I hear rumors regarding Shelvey, Wilson etc they are not the type of player MR P brings in. If I was thinking like him I would look at a 2nd Division player in the French League. Habib Diallo plays for Metz, 23 years old, from Senegal, not too dissimilar from Sahko. Played 17 games with 15 goals and 5 assists, would be a option and cheap at under well 10 million, the price we paid for Hugill. Looks a good young strong player with speed and passing ability,can head the ball like AC as well as hitting the back of the net a few times.If Arnie was to go we couldn't really wait for the summer transfer window to seek a replacement of real quality, and value for money this might be the lad to step into his shoes. And as a now, famous agent said......for peanuts
---
Posts: 959
Joined: Sat Mar 24, 2018 10:28 pm
Location: Lost, looking for who we used to be
x 669
x 385
punkrockhammer

wrote:

↑

Sat Jan 12, 2019 5:47 pm

Another one that misses too many games

Also massively overrated
I was a little puzzled when I kept reading he's injury prone and overrated etc. so did some digging. He ruptured a cruciate twice in 15/16 and again in 16/17. Since missing the first 8 games of 17/18 he's pretty much played in every game.
17/18 - 8 goals and 2 assists in 28 games
18/19 This season he has 9 goals in 20 with 6 assists.
4 seasons in the Prem, 81 games, 28 goals (2.89 games per goal) and 9 assists is not a bad record. No compare that to Arnie...
last 4 seasons in the Prem for a like for like comparison = 113 games, 35 goals (3.22 games per goal), 19 assists
Not a massive difference really
---
Social Media